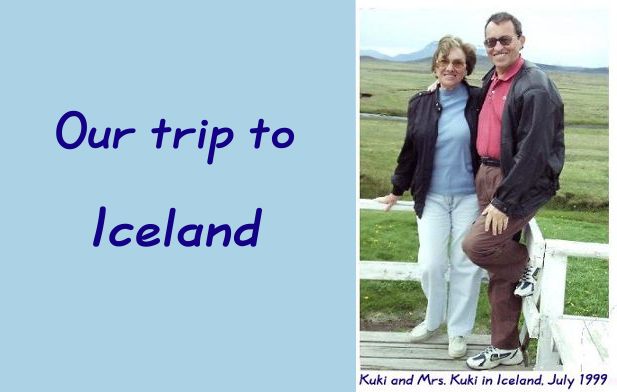 The trip to Iceland was a great experience, a spectacle of mother nature. Most of the time we had good weather , it rained and got quite cold only the last 2 days of our 8 day stay. Our Icelandic friends said we were just lucky.
We enjoyed the special character of the landscapes with those lovely horses and sheep grazing freely and the beautiful puffins in the rocks. We saw glaciers,lagoons,waterfalls,lava fields,craters ,in the youngest country on the globe geological and the recent settled.
Touring Pingvellir and standing in the only place on the globe where the rift between the European and North American plates can so clearly be seen was exciting . We loved the people, the general atmosphere, everyone was so kind and polite .
After the tour we stayed one more day In Reykjavik to do some shopping for the grandkids.We bought 4 puffins (,stuffed animals ) , some souvenirs , T-shirts, albums and Icelandic folk music.
This trip is highly recommended for lovers of nature and travellers in good physical shape.
Oscar J. Langsam (Kuki)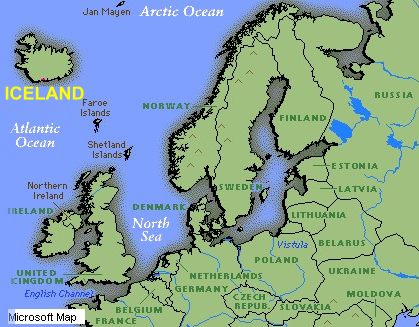 About Iceland
Iceland (in Icelandic, Ísland), officially Republic of Iceland, island republic, lying just below the Arctic Circle in the North Atlantic Ocean, about 300 km (185 mi) south-east of Greenland, about 800 km (500 mi) north-west of Scotland, and about 1,000 km (620 mi) west of Norway. The country's maximum length (from east to west) is about 485 km (300 mi); the country's maximum width is about 305 km (190 mi) from north to south. Iceland has an area of 103,000 sq km (39,769 sq mi). The capital is Reykjavik.
Iceland lies atop one of the major fault lines in the Earth's crust, the Mid-Atlantic Ridge. As a result it is one of the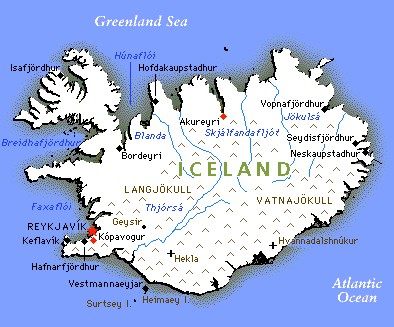 most tectonically active places on Earth, with a wealth of volcanoes, thermal springs, and solfataras (volcanic vents emitting hot gases and vapours). Earthquakes are frequent but rarely cause serious damage. More than 200 volcanoes, including at least 30 that have had historically recorded eruptions, are situated on the island. Noteworthy among them are Mount Hekla (1,491 m/4,891 ft), which has erupted many times, including in 1766, 1947, and 1980, and nearby Laki, with about 100 separate craters. The vast lava fields created by the volcanoes cover almost 10 per cent of Iceland. Many eruptions have caused widespread devastation. In 1783, when the only known eruption of Laki occurred, molten lava, volcanic ashes and gases, and torrential floods resulting from melting ice and snow led to the deaths of more than 9,000 people, ruined large tracts of arable land, and destroyed about 80 per cent of the livestock on the island. In 1963 an ocean-floor volcano erupted off the south-western coast of Iceland, creating Surtsey Island. In 1973 a volcano on Heimaey Island became active, forcing the evacuation of the island's main town, Vestmannaeyjar.
Climate
Iceland has a surprisingly mild and equable climate, given its high altitude and its proximity to the Arctic Circle. Oceanic influences, notably the North Atlantic Drift (a continuation of the Gulf Stream), moderate climatic conditions in all sections of the island. The mean annual temperature at Reykjavík is about 5° C (41° F), with a range from -0.6° C (31° F) in January to 11.1° C (52° F) in July. In the north-western, northern, and eastern coastal regions, subject to the effects of polar currents and drifting ice, temperatures are generally lower. Gales are frequent, especially during the winter, and heavy fogs may occur. Annual precipitation ranges between about 1,270 and 2,030 mm (50 and 80 in) along the southern coast, and is only about 510 mm (20 in) along the northern coast. The southern slopes of some of Iceland's interior mountains can receive as much as 4,570 mm (about 180 in) of precipitation a year.
Go to our Iceland travel album